Welcome Dog Lovers!
Join in adventures with our crazy Entlebucher Mountain Dogs! We are passionate about this breed that has stolen our hearts!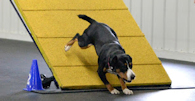 Current News
In our debut weekend back at agility after my knee surgery, Jaylah earned her AKC Agility Excellent Standard (AX) title. She really loves it & is coming along nicely! So proud of how far she has come at only 2 years old. She has been such an incredible addition to our family & we could not imagine life without her!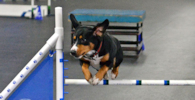 What's New
We are so very proud of Data's daughter Avery and Denise Schiele! They earned their AKC Conformation Championship at our National Specialty, 100% Owner-Handled! Way to go ladies, what a great team... & now with titles before and after her name just turning 2 years old. WOW! Congratulations and thank you for bringing out her potential and loving Avery! Avery is our first conformation Champion, her mom is the beautiful Swiss import Xella-Excella owned by Jen Shaul.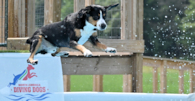 Recent Events
Team Kai earned their #59 double Q in AKC Agility in Oshkosh on October 21, 2018. MACH 3 is right around the corner for Patrick & Birdie!

Kai also has a cameo, pictured on page 120 of the new book: Entlebucher Mountain Dogs - What I Wish I Knew by Linda Liebrand. We are honored to have a photo we took of Kai shown in this important, accurate book. Highly recommend as a Must Read!
NEWS UPDATE!
Data has accomplished another historic first for the Entlebucher Mountain Dog breed!
March 17, 2018 in Louisville, KY Data earned the 1st Master Agility Champion 3 (MACH3) title!
We have wanted to experience the prestigious Kentuckiana dog show cluster and it did not disappoint. So much to do, see and so much FUN! Data earned his MACH3 on St. Patrick's Day with beautiful runs under judges (pictured) Christie Bowers and Mark Upshaw.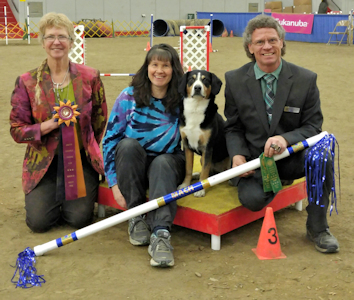 Data's AKC Registered name with his titles: BISS GCH CH MACH3 Imzadi Data v. Eagleheart VCD1 BN GN RE MXB2 MJC MXF T2B TKA CGC
He remains the only dual Champion Entlebucher Mountain Dog.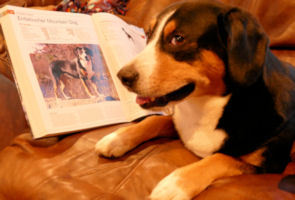 Huge Brag!
Our handsome, accomplished Entle male Data has the distinctive honor of being chosen as the major breed photo featured for the Entlebucher Mountain Dog in the prestigious resource book: 2015 Barron's Encyclopedia of Dog Breeds by
D. Caroline Coile, Ph.D (3rd Edition, pg. 360)
Gone to the Dogs
Welcome! We're the MacK-9's. Our current family consists of 2 footers (Patrick and Joyce) and 4 footers (the furry Entlebuchers kids). We chose not to have human children instead, welcoming furry canine kids and foster pups into our lives. You could say our lives have gone to the dogs ~ and we couldn't be happier!
We love Entlebuchers also known as Entlebuch Cattle Dogs, Entlebucher Mountain Dogs and Entlebucher Sennenhunds. But they are not the right dog breed for everyone. Entlebuchers are full of zest for life and energy- a 24/7 party ready to happen. That can be a blessing or a curse depending on your level of activity and lifestyle. We strongly encourage anyone looking to add a furry family member to take time for thorough research; ask many questions and find local networking resources. We support both; quality breeders and responsible rescues. We have had great dogs from both sources!

Please favorite our site and visit often. We will make frequent changes and updates, just check the "last updated" date below and feel free to conatct us with any comments or feedback. 
Welcome Addition
Due to the small gene pool in the U.S., we had been patiently networking with trusted European breeders for a few years. Our hope had been to import the right female to compliment our family with the possibility of breeding quality potential for the future. Our search was focused on litters or pairings that showed diversity, healthy pedigree lines, lower COI (coefficient of inbreeding), and the character traits we admire most in the breed. Finally, we also wanted to find a pup that would meet our high standards for proven performance attributes and athleticism. We have a definite "type" we prefer personally, yet we can appreciate the beauty of most all Entle types. While we were busy making plans, divine intervention surprised us with the perfect MacKay addition, meet ~
Antea z Rodevachu -Check out Jaylah's page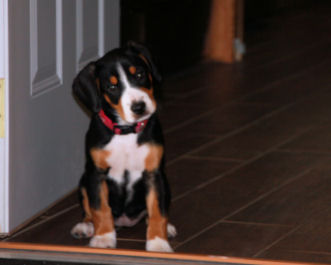 ExcelEnts Entlebucher Kennel
Excellence is a quality that surpasses ordinary standards. We personally strive for excellence in everything we do! We've been passionate about dog sports and the sport of dogs for over two decades, so it made sense that our experience would evolve into a desire to further help and contribute to the betterment of this breed we are passionate about. We are dedicated to ongoing knowledge, education, and quality decisions as Entlebucher Mountain Dog breeders. We had hopes of breeding both our male and female but motherhood didn't work out for our female Kai so she remains with our family as a happy, spayed companion pet.

Our male Data passed all his breeding health and fitness tests. Data has received high praise from AKC and FCI Conformation judges, CEBA Conformation and Temperament judges, as well as a cross section of breed experts plus he is proven in a number of performance sport venues. As an Entlebucher stud, Data has sired 5 litters with a total of 27 offspring and has passed on many of the traits that are his best qualities. At just 2-1/2 yrs old Data had already earned 15 working titles plus his conformation Championship which inspired our Kennel name: ExcelEnts!

At ExcelEnts Kennel we combine our dedication to excellence with our love and commitment for the betterment of this beloved Swiss Mountain Dog! We believe in the 'TOTAL' Entlebucher- bred for health, moderate structure, great temperament, beauty and working ability! Our Entlebucher protégé will be capable of excelling in any area! An Entlebucher bred in connection with us will be truly versatile and able to do it all! This is not just talk or lip service, we are out in the real world do-ing and proving our dog's abilities by testing their skills and aptitudes. We strongly believe in preserving and protecting the working functionality of the Entlebucher Mountain Dog. It is a dynamic process of balance encouraged within the breed standard. We do not support breeding extreme traits, spooky/fearful temperaments or exaggerated qualities.

Last Updated: November 22, 2018
---
Current Active Members
Timber Ridge Dog Training Club of Central Wisconsin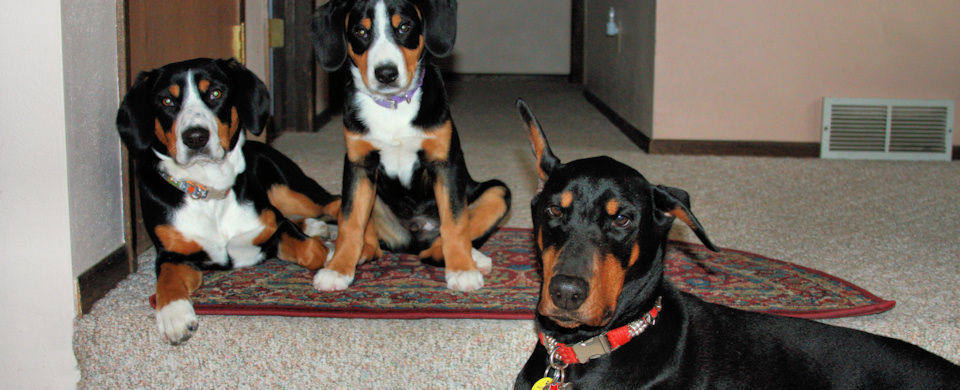 Dogs are not our whole life, but they make our lives whole - Roger Caras