Links & Fun Stuff
Some of our favorites!

Worth Sharing
Check out this sweet, clever and fun You Tube video:
GoD And DoG by Wendy Francisco


---
Friend's Websites
Second Chance Dobes - Fantastic Doberman Rescue site! We adopted Dax from SCD and highly recommend them!
They do great work and always appreciate help, donations and support!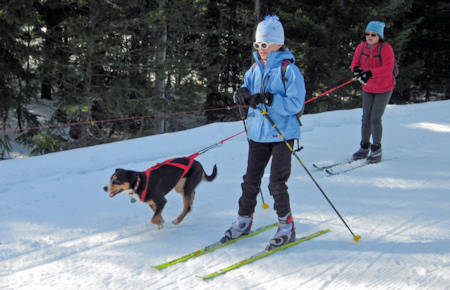 Eagleheart Entlebuchers -
The website of Bayla and Data's breeders.

Royal Peak Entlebuchers -
Website of Kai's sire.

Tierra Alta Entlebuchers -
Website of Entlebucher breeders; the Patterson family.

Blue Jay Ently's -
Website of the Blue Jay Entlebucher pack.

Rodevachu Kennel -
Jaylah's breeders with a link to her litter (she was Antea).


Data's littermate Inga skijoring with her girls Kristina & Analise

Alfie's Blog
- Entertaining antics from Alfie the Entlebucher Mountain Dog's unique point of view! The site offers authentic EMD information, a store (we are fans and proud owners of Alfie merchandise), plus a quiz to test if the EMD is right for you.
Additional Links

Thank you to Inga-Britt of Sweden for use of her Entlebucher animated cartoon graphics seen on some of my pages.

Petfinder - A wonderful resource in adopting a pet. You can search by different criteria; including dog breeds, to find potential "new friend" matches that best suit your personality and lifestyle.

Humane Society of Portage County - Our local humane society. We adopted Mutley from them and continue to support their efforts.

Whole Dog Journal - A magazine that does not accept advertising. They review products, offer tips and provide resources on health, nutrition, behavior/training and all things canine.

The Truman Collar - Sells a wonderful quality and variety of dog collars. Their website started as a tribute to their special Bernese Mountain Dog and evolved into education and awareness about Auto Immune Diseases. They continue to donate and help fund research.

Dazzling Paws Jewelry - Specializes in classy, quality sterling silver jewelry for people who love dogs. Their designs are unique and custom tailored to be doggie-centric. They have a touching collection of Memorial tribute items inspired by their own experience.

Best Bully Sticks - This site gets the 2 paws of approval and comes highly recommended by our Entlebuchers! We routinely buy their thick to jumbo size odor free bully sticks as well as various other chew treats from green tripe sticks to gullets, kangaroo jerky and bunny feet. We have always received quality products and great service.
Just For Fun Sites
Star Trek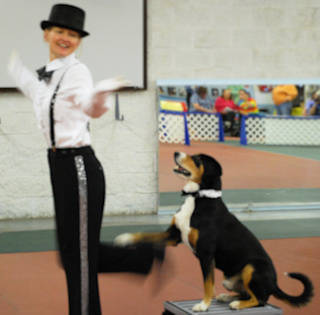 - We're Star Trek fans... of course we had to share at least one of our favorite Star Trek sites!
* You Tube Video: The Lazy Song- by Bruno Mars *
The Official Alternate Version starring Leonard Nimoy. It's EPIC!

Dogster - A social networking community of dog lovers. Dogster provides solid information about many topics. Bayla, Kai and Data all have personal pages... but honestly I'm not very active on Dogster. I think it's a really neat site though!

What A Wonderful World with David Attenborough- Originally uploaded by the BBC 12/7/2011. Gives me goosebumps & tears everytime I watch this. What a breath taking celebration of Natural History

Think Geek - A fun website of unique items- great service too!

Despair, Inc - "Demotivators" that just make me laugh ...what a hoot!


Jen & Kai's daddy Earl Freestyle Dancing


Bohemian Rhapsody
- * You Tube Video: Special Edit, starring the Muppets & Queen; another fantastic parody
---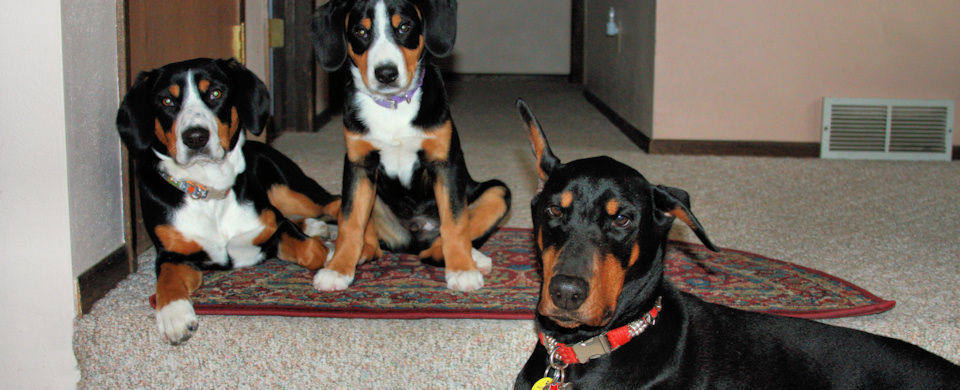 Dogs are not our whole life, but they make our lives whole - Roger Caras